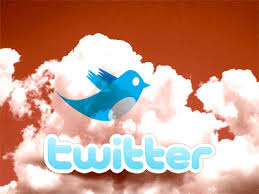 The joy of sharing a blog is that you do not always have to agree with your colleague. Katie continually talks about saving time by not watching TV. That is a legitimate choice and similarly I choose to watch it for movies, sport and comedy mostly – and as a way of relaxing. Katie is experimenting with Twitter. I have looked at it and decided that this would be a total time waste for me. On the other hand I did say about 18 months ago that I would never blog – and now have 2!
Imagine my delight, therefore, today on discovering that Google boss Eric Schmidt has described Twitter as 'a poor man's e-mail system'. He made the remark while addressing the Morgan Stanley Technology conference in San Francisco. Of course, it's not unusual to see tech companies taking a public pop at other platforms (think Microsoft v Apple, or Google v Yahoo). But when you see a chief exec attacking a newer technology, they always seem at risk of sounding like an out-of-touch old fuddy-duddy. Think of all the myopic technophobes who must have written Google off originally as 'a poor man's library'.
The difference is that as technology progresses, the appeal of each new platform for users and investors alike, seems increasingly slight. Twitter is no different, and has proven as divisive as any other social networking tool. While many leapt into using it religiously, and the papers began playing up celebs' inane Twitter habits, the vast majority still see a tool based on sending the world 140-character messages about what you're doing or thinking right now as a total waste of time. Excuse me while I go and put the telly on!