Julie Mayer is Chief Executive of Ariadne Capital, the investment and advisory firm focused on the new media, software and communications sectors. Here she  comments on how we are all increasingly having to do it for ourselves.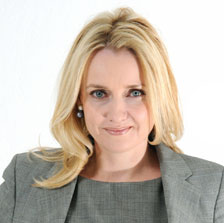 The genie is well and truly far out of the bottle. Company man has given way to Micro-entrepreneur. Avon, the cosmetics company, illustrates this point. For full-year 2008, Avon reported that total revenue grew 8% to a record $10.7 billion. Avon representatives grew 7% in 2008, reaching 5.8 million around the world in more than 100 countries, and a significant presence in the UK. Indeed, one in three women in the UK is an Avon customer. Every second of every day 4 Avon lipsticks are sold somewhere.
Individual capitalism is the biggest long-term trend in society; all of society is accommodating it. That mass of micro-entrepreneurs whether Avon representatives, remote home workers, portfolio career people, freelance consultants, and recipients of Fredericks Foundation grants aren't counting on Gordon Brown to fight their corner. They've taken matters into their own hands, and are building businesses and wealth, leading to a golden age of the entrepreneur in the 21st century. That, dear friends, is the silver lining which will emerge soon.